Wait, Did This 'Game Of Thrones' Actor Just Spoil The Show's Ending?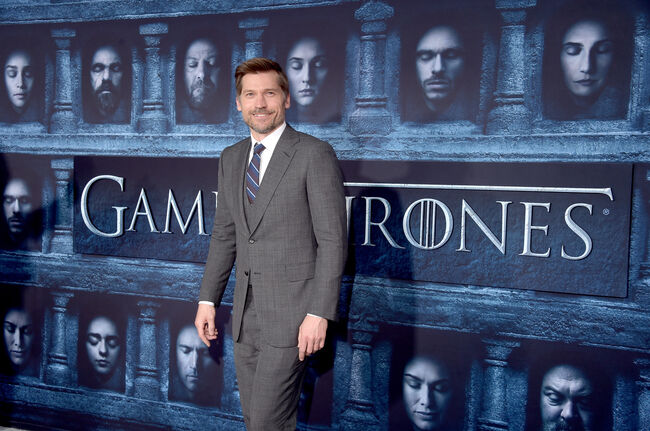 OK, wait a second. Did Nikolaj Coster-Waldau just spoil the ending of Game of Thrones? It sure seems like it! While promoting the show's highly anticipated eighth and final season, the man behind Jamie Lannister had a major slip of the tongue. According to Coster-Waldau's summary of the show, one the most popular fan theories is correct. If you don't want to know how Game of Thrones ends, proceed with caution...spoilers are coming.
Over the past few seasons, GoT fans have put a ton of time into proving the theory that Bran Stark is actually the Night King. Other popular Bran Stark theories suggest that he's arguably the most important character on the show and will end up saving everybody from certain doom. By the sounds of something Coster-Waldau said during an interview on Ellen, this is probably true.
So, here's what Coster-Waldau said about Bran Stark in the final season:
"There's a boy who's lost his way in life, he needs help and this guy, Jaime Lannister, helps him, he pushes him out a window, he falls to the ground, he realizes 'I have to do something with life,' he becomes the Three-Eyed Raven—this magical creature who can foresee the future, look back—and helps save the world, all because of Jaime Lannister, this great guy."
Hmmmm! Very interesting! As Cosmopolitan points out, the comments on Ellen's video show that GoT fans think this really is a major spoiler for season eight. "So, Bran saves everyone! Happily-ever-after- That's how GoT ends!?" one fan wrote. Another chimed in: "Bran is gonna see the future, he'll tell them what they did wrong and how they lost the battle; then they'll do things differently and win."
What do you think? Did Coster-Waldau really let a huge spoiler slip? Game of Thrones premieres on April 16 on HBO.
Photo: Getty